Regardless of industry, size, or scale, most businesses face the same core challenges. It's helpful to regularly perform a business health check and remove these common business logjams to keep operations flowing smoothly.
Logjam 1: Not Hiring or Retaining the Correct Staff.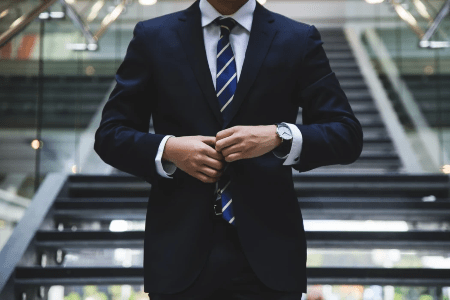 The key to retaining employees starts with hiring the right people for the job in the first place. Are they passionate, do they fit into your workplace culture, do they have the drive to get the job done, and do they want to grow with your company? Keep in mind that a competent job applicant will have had their cover letter and resume reviewed, so that's not a strong indicator of their writing capabilities. During your interview, review a recent problem in your business with them. Ask them to research the key issues and email you a proposed solution at their convenience. You'll get some insight into their work ethic, thoroughness, problem-solving, and writing style.
Anyone looking to just fill a seat is a terrible waste of space, no matter how well they can do the job. Only hire someone if you can easily make a strategic plan for them which adds value to your overall plans for growth, such as advancement through the company in the next 1-5 years, managing and training other staff, cross-training for other positions, or another plan for progression that will benefit your business long-term. Even your executive assistant should have a career advancement strategy. This will build a culture of workplace opportunity and loyalty, resulting in increased retention.
Once you have the right team assembled, reward their quality work with attractive benefits and incentives. Earned paid vacation time, bonuses, and generous benefit packages will create a desirable place to work.
Do not hire anyone without executing a confidentiality agreement and formal job description with key roles, responsibilities, compensation, and benefits clearly outlined. This paperwork should be kept in a secure place as part of the employee's personnel file.
Conduct regular performance reviews. Use a basic template which rates the employee's performance for various job duties as either unsatisfactory or satisfactory, and give simple and direct instructions for improvement where necessary. Resist the urge to gush about an employee on any written document. This will only cause you grief if a dispute arises. Every written document becomes a piece of evidence not only for you, but also for the employee. Keep all written communications succinct and professional.
Logjam 2: Not Managing Your Time Effectively.
Many business owners end up wearing multiple hats, and oftentimes find that they are bogged down with administrative tasks. It's important to recognize which tasks can effectively be handed off, and which ones are crucial for you to be involved in. If you are spending countless hours keeping tabs on things, you are reducing your capacity to pursue new opportunities, execute growth strategies, and develop efficiencies.
Create daily, weekly, and monthly task lists which clearly define where you should be spending your time. Note which tasks help you work toward your business goals versus the tasks that are more like required business chores. Group together like-items, and re-assess which ones can be handled by someone else.
It may bring you great joy as a business owner to negotiate a killer deal that saves you a few dollars off a recurring bill, but every minute you spend on that negotiation, including preparing for it, making calls, sending emails, and making inevitable follow-up calls is time you could be spending elsewhere. Do the math and see just how much a recent negotiation you are proud of "cost" in your time. I'll bet you could have made more money by doing other tasks. Hand these trivial tasks off to someone with a lesser pay grade in the future, knowing that their result might not be as victorious, but by spending your own precious time elsewhere you, and your business, are still coming out ahead.
If you find that you are constantly in meetings, condense and consolidate them. An agenda can help you stay on track but if you find the same updates are being given each meeting, consider sending a written update ahead of the meeting and using the time to only address what needs to be discussed. Many of us fall victim to putting agenda items on the back-burner until moments before the meeting takes place, and doing the bare minimum to be able to provide an "update" that shows we didn't completely forget about it, without really investing any time into that particular task because our time was filled with higher priority items. If you suspect this may be the case with your staff, consider breaking the meeting up into task forces that will increase productivity and create more accountability. Also, remember that there is nothing more frustrating to your staff than being stuck in a room for the same compulsory meeting for an hour each week to beat up the same material, when that hour could be spent making money.
Lastly, if you find that projects are often stalled because they are "in legal", consider hiring support attorney services to facilitate contract negotiations and review. Your legal team should be able to adequately represent your business interests and get the contract to the point where all you need to do is review key areas rather than wade through dozens of pages of legalese.
Logjam 3: Not Regularly Implementing Technology Updates.
It can be a daunting task and financial strain to regularly update software, and install the latest and greatest technology, but these innovations can help streamline business operations significantly. In order to stay nimble, business owners must keep up with the technological expectations and preferences of clients, vendors, and staff. Without the proper current technology resources, you are wasting precious time with unnecessary processes, slower speeds, and inefficient support.
Think about a recent experience in a shop, restaurant, or relative's home where you were asked to use technology that was outdated or bothersome. It probably made you feel annoyed you that you were being subjected to it, and at the same time made you feel smug about how much more "with it" and efficient you are. Now apply that same thinking to a vendor or client of yours. Do they feel more "with it" when they interact with your website, ordering system, or technology? If so, do you think they're going to want to do business with you, or with your competitor who impresses them?
If you aren't sure what kind of upgrades would be beneficial to your business, make an appointment with your local IT specialist and ask them to perform an audit for you. You should also consider contracting with your IT specialist to regularly upgrade your hardware and software. There are programs available that allow you to rent or lease technology and upgrade it every few years or when it becomes obsolete. The cost you'll pay to stay current will far outweigh the cost of investing heavily in technology now that will surely be surpassed within a matter of time. Have an attorney review any technology or technology services agreement before you sign it to make sure your IP is protected, you have the ability to terminate it early if your business needs change, and all standard contract requirements are met.
Andrea A. Tarshus, Esq. began Tarshus Law Firm @Tarshuslaw.com in 2015 to fill a void in the legal ecosystem: efficient, accessible, and fair in-house and General Counsel legal services for business owners. Her engagements regularly include business legal startup paperwork, negotiating and executing contracts, administering internal legal and operational controls, and creating legal documents that protect the company's best interests.
This article is intended to be informational in nature, should not be relied upon by the reader without consultation with an attorney, and does not create an attorney-client relationship between the author and reader.